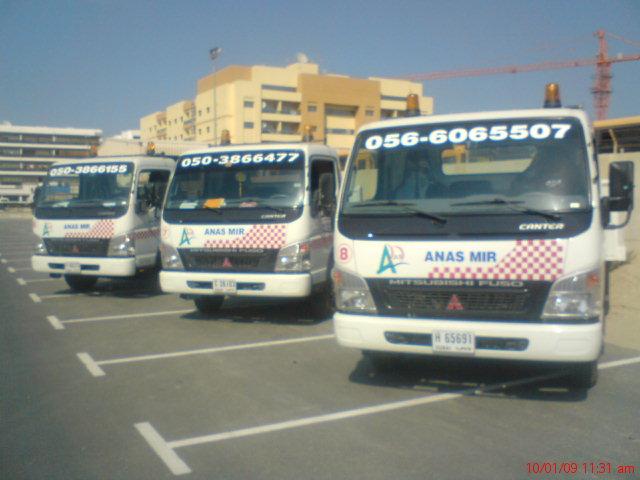 Welcome to Anas mir vehicles Transport (LLC). We take pride in responding quickly to your call and our highly-trained professionals have the skills to relieve any towing and/or roadside service situation quickly and efficiently. We believe in providing high quality service at a reasonable price.

Anas Mir Towing provides professional towing, emergency roadside service, vehicle recovery and transport in Emirate and the surrounding areas. Our trained professionals are ready and waiting for your call.

Please take a moment to browse through our site to learn more about our company and what we can do for you. If you have any questions or comments, please feel free to contact us.
Mr Kashif Hussain Balouch
Mob:- 055 6700667 Tel:- 04 4475344 Fax:- 04 4475345
THANK U